Summary
Conducting evaluative UX research on a policy that was planned to be released during 2022 to help the public apply for certain certifications to allow them to participate in providing specific services.
Type
Service Design
Duration
Jan - Feb '22
Client
Wellington City Council
Role
Researcher, Designer
Team
Brittany Harrison, John Poulgrain, Emma Wang, Kusal Ekanayake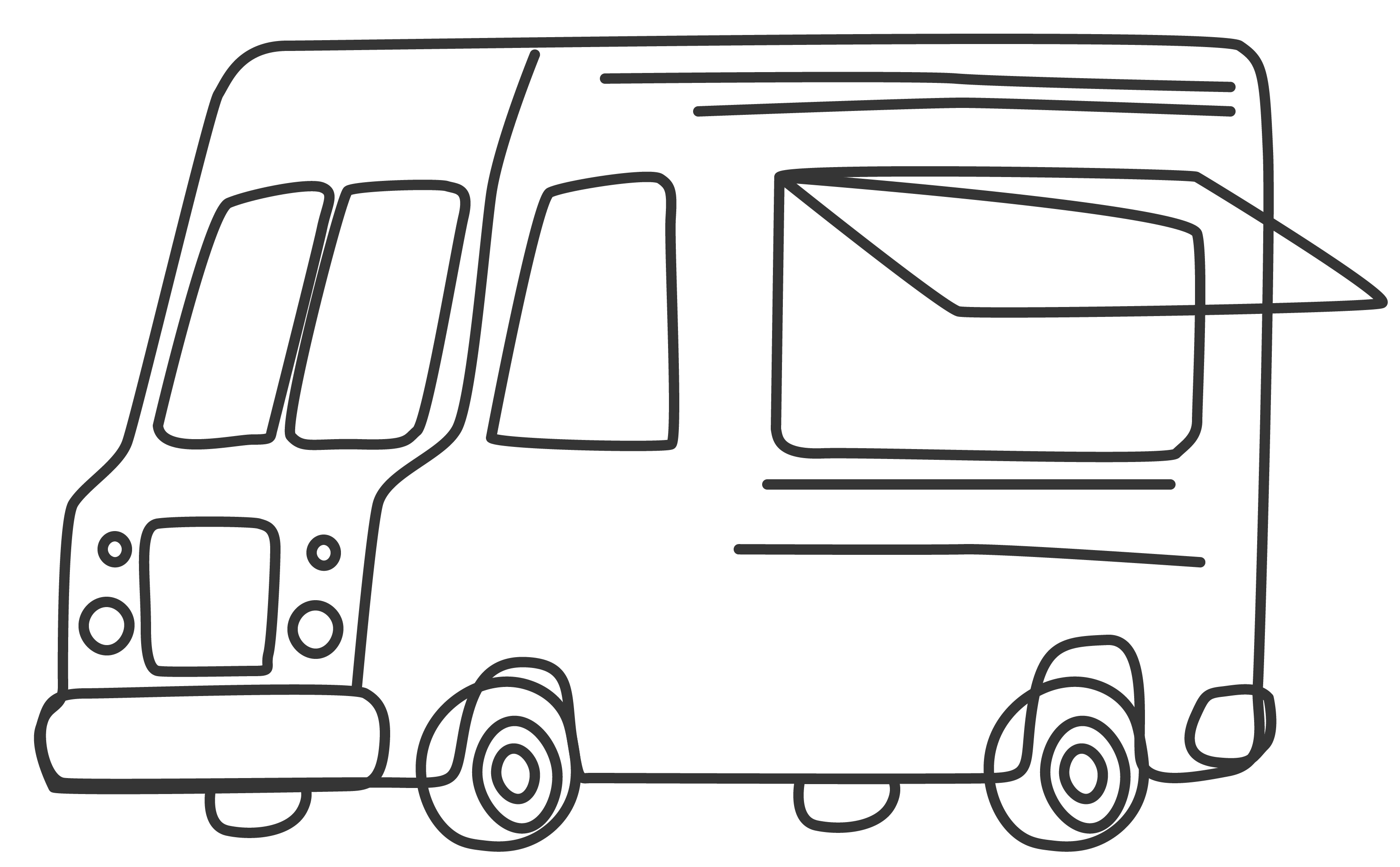 Context
Public trading refers to the selling of goods and services in public places on a temporary basis. Think food trucks or small independent market-like stalls. In order to sell food from a food truck in a public place, you have to apply for the right consents and licences. This can be an overwhelming process which involves lots of paper work, several audits and communication with local leadership bodies. The process has gotten so convoluted that it turns out there are multiple ways to even get these licences.
Brief
In collaboration with the Wellington City Council, we were given the opportunity to look over their upcoming policy which was planned for launch mid 2022. Our clients wanted us to review the policy and the wider implications and effects that the release may have on those who would consider applying for it.
Process
We consulted members of the public who had applied for and gone through the process of using the old policy in the past, under its previous format. This meant we had to rely on people's recollection of previous events which proved to be a challenge and then from the interviews we conducted develop and understanding on the processes that they would have undertaken along with which points would have caused them pain in order for us to alleviate it to make it easier for those applying in the future.
In reality the policy we were meant to review was one part of the wider service design issue. Having to dive deeper than the clients initially thought meant that we as the researchers had to investigate the wider scope of experience, what users engaged with before and after this specific process.
Analysis
We analysed other city councils and how they conducted similar policy applications in order to compare and contrast what each did well and poorly.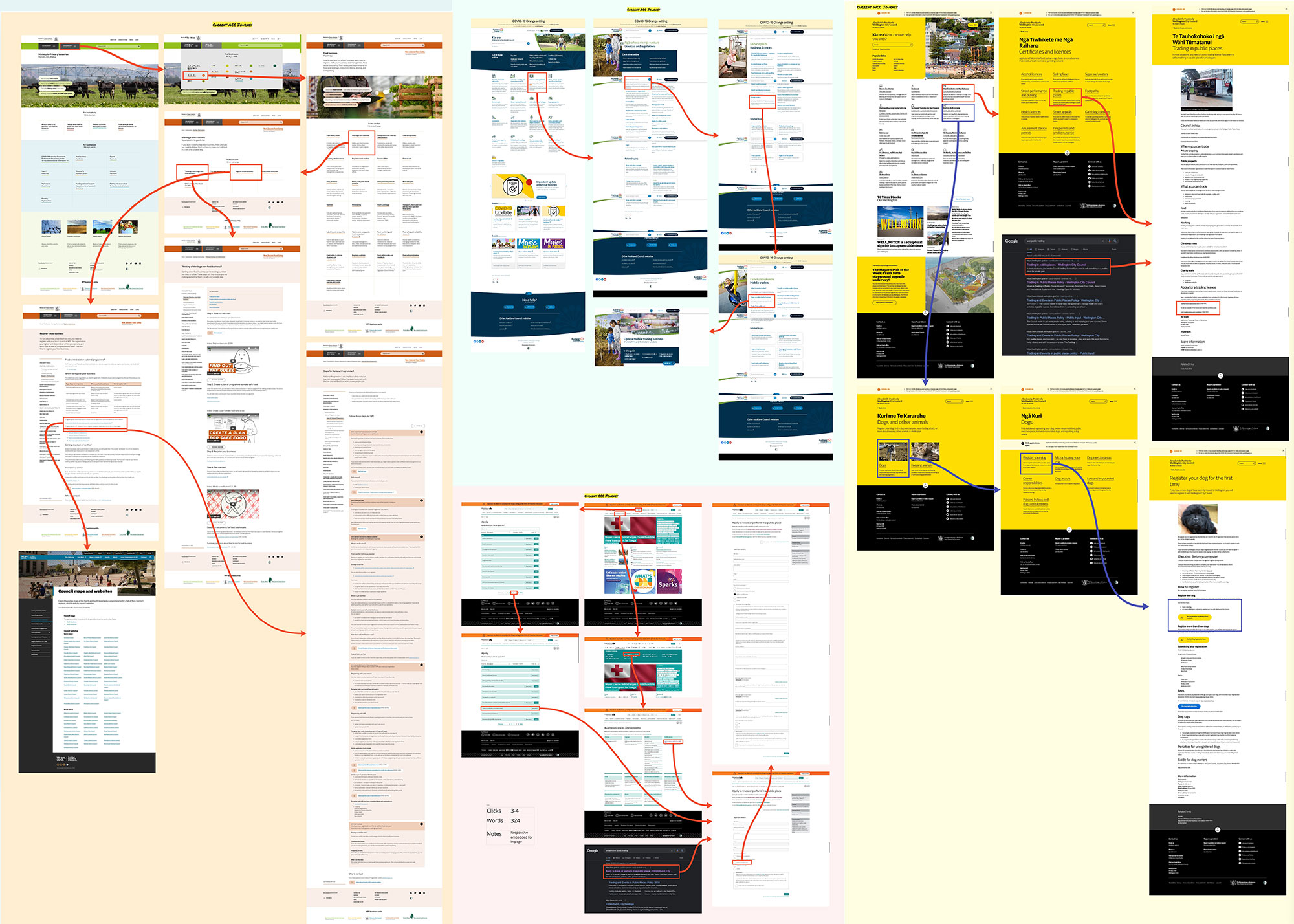 We discovered 6 insights which helped shape our final solution in order to make sure it was genuinely addressing the problem.
Solution
Rather than approaching this project as a product design issue, we looked at the service as a whole and created a resource that the council could utilise to help them understand their users and the needs a bit better. We created a large flow which dictated the exact flow of each of our interviewees along with what their thoughts and attitudes were at each step so the council could be aware of why their users may make certain decisions.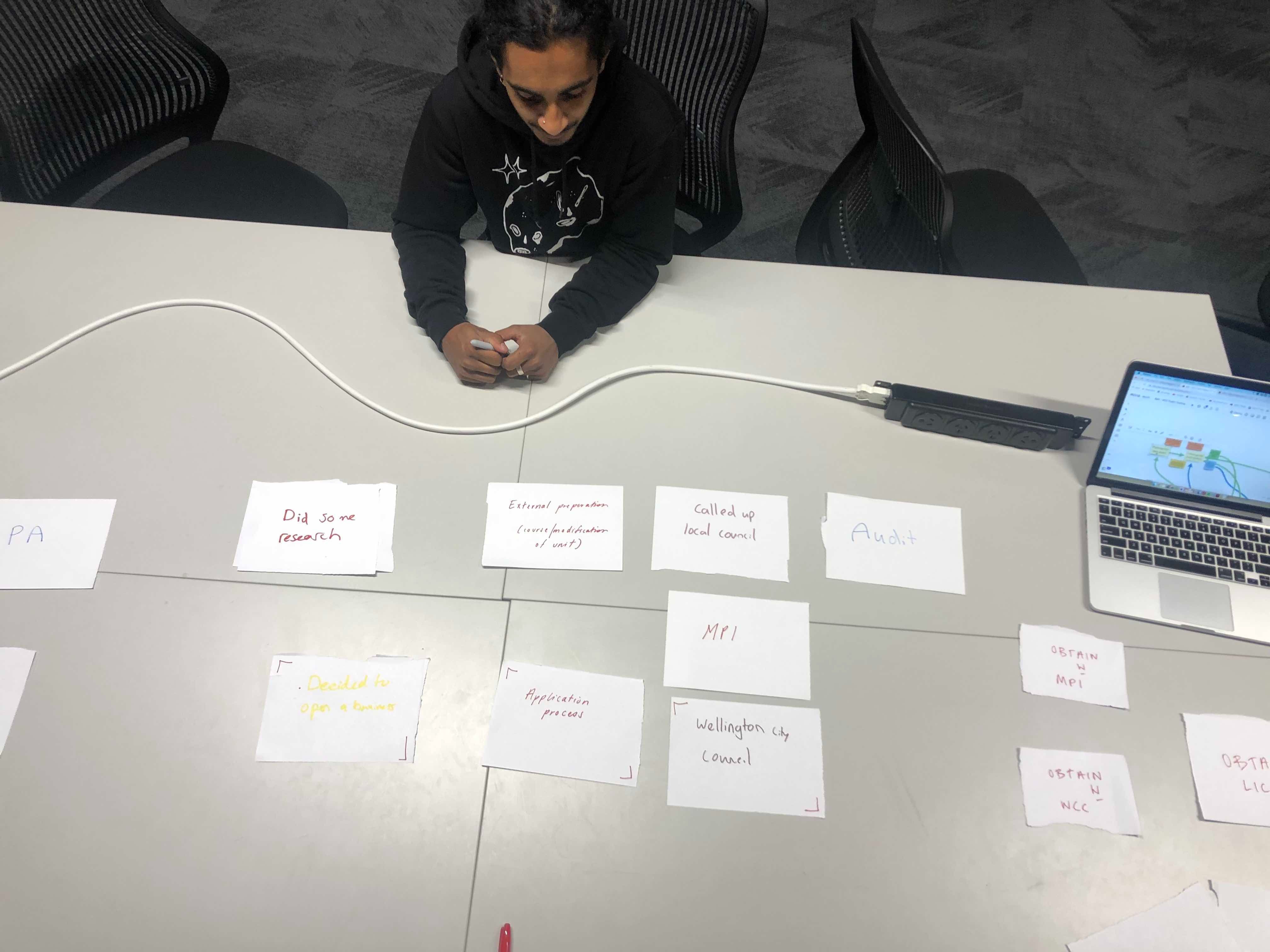 We created two initial draft flows to represent the information then carried out several rounds of user testing to determine which representation had better readability. Improvements were made based on the feedback from the user tests.

The flowchart was designed with readability, consciousness and accessibility in mind and with the intention of being referred back to whenever necessary.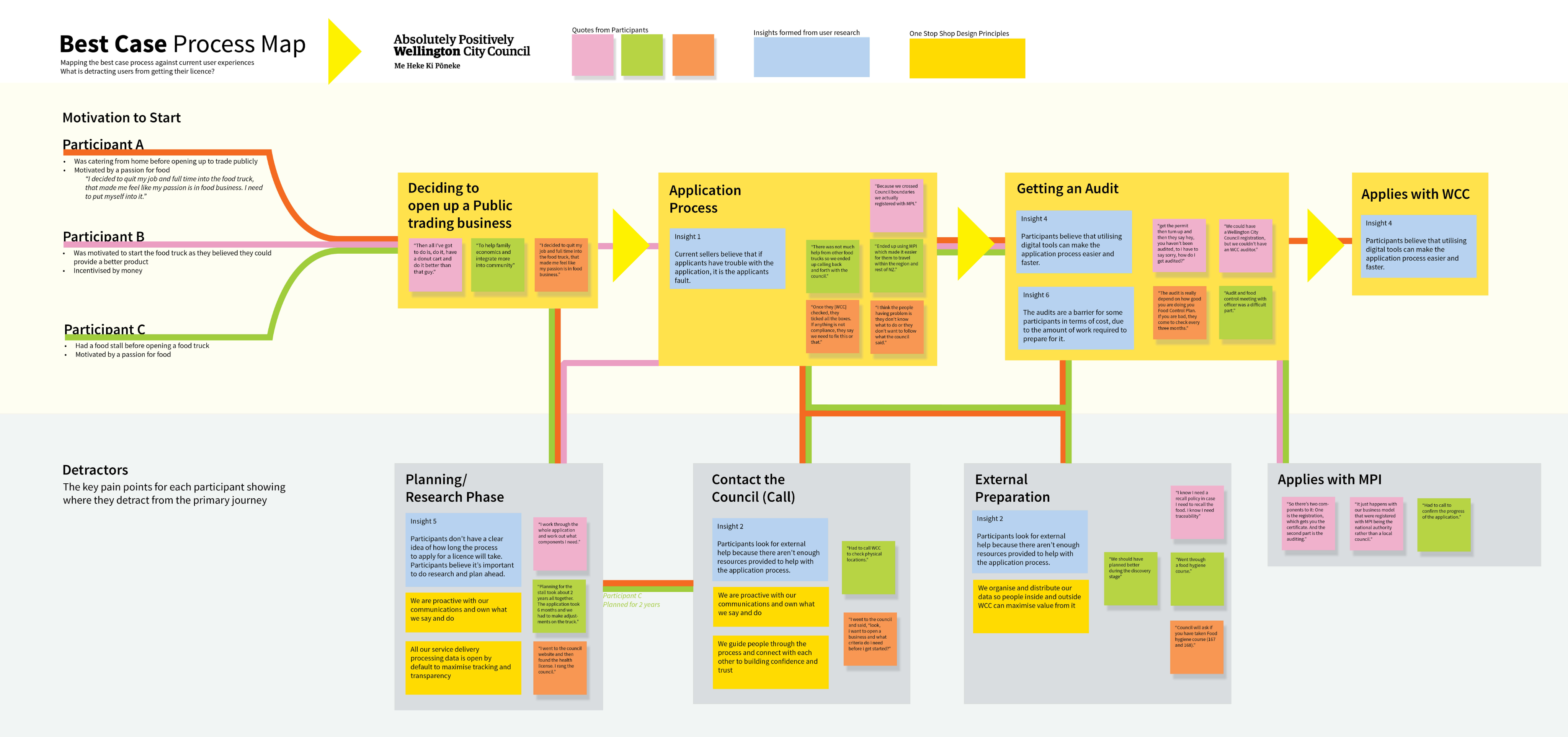 Reflection
This was the first service design project I had been exposed to and as a result did initially struggle. I realised that not being attaching everything I discovered to a product but rather associating it with a step in a process was more difficult than I thought it would be but made sense over time. Looking at the service as a whole that could morph helped develop my perspective on service design. Working with a client like the city council was a great way to develop an understanding on how clients may not fully be aware of the problem space that they are tackling as there were many times we would talk to them about the progress we were making and show them the ongoing research we had to which they would often respond by highlighting how they were not aware of a lot of the points we were discovering.